Founder and President of Americans for Less Regulation, Inc.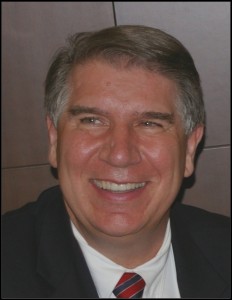 Founder and president of ALR is Ernest Istook, former U.S. Congressman who served 14 years representing Oklahoma's 5th Congressional District. He was one of four co-founders who re-established the House Republican Study Committee and was named one of the Top 20 Conservatives in the House of Representatives.
Before Congress, Istook served in local and state government in Oklahoma; he was the state's Republican nominee for Governor in 2006.
Since Congress, Istook was a Distinguished Fellow at The Heritage Foundation and also a Fellow at Harvard University's Institute of Politics. He writes for The Washington Times and other publications; his daily radio commentaries are heard on stations across the country. Ernest also hosts talk radio and has been a guest on every major television news network.
Americans for Less Regulation, Inc., is a non-profit established under Section 501(c)(3) of the Internal Revenue Code, which provides that contributions are generally tax-deductible.