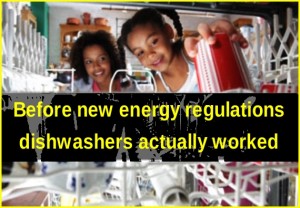 Who wants a dishwasher that doesn't work but costs more than ever?
The Department of Energy is completing a second round of regulations dictating the machines must use less water and less energy.
Prices already rose by $44 a unit with their first round in 2012. But add another $99 to the price from the 2015 regulations, spurred by President Obama's call to "save the planet" by restricting use of energy. These are the government's official cost projections; industry says the costs are even higher.
No, you won't get the money back from lower electric bills. Manufacturers say that would take 20 years–twice as long as most dishwashers last.
The kicker: The new units don't get things clean because water use is restricted and the energy limits prevent use of high-velocity sprayers.
Dishwashers could use 6.5 gallons per cycle until 2012, when that limit was lowered to 5 gallons. The 2015 Department of Energy (DOE) rules will drop that to 3.1 gallons per cycle.
The 2012 regulation restricted energy usage to 307 kWh (kiloWatthour) per year for a standard washer. The 2015 proposal lowers that to 234 kWh/year.
Manufacturers expect to lay off workers, because who wants to pay more and get less. Similar energy restrictions are in the works for other appliances.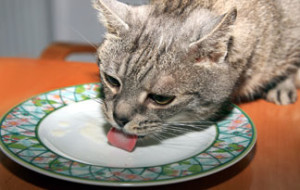 Get ready to work harder as you wash dishes by hand. Unless you have a willing pet to lick your plates clean.
Read more: Plan to wash dishes by hand; red tape makes dishwashers work worse but cost more – Washington Times