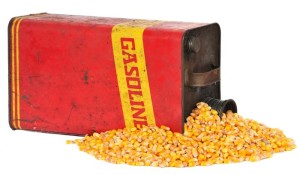 A Wall Street Journal editorial notes that the EPA is reducing the amount of ethanol that must be blended into gasoline below the level required by the 2007 energy bill.
Why? Because it's impossible to meet the goal without diluting gasoline so badly that it will damage car engines because ethanol is corrosive. Requiring 10% (E-10) is bad enough, but mandating anything higher would "damage the engines and fuel systems of most of the cars and trucks on the road today . . . risking accidents, breakdowns and valve, pump, cylinder and injector replacements rarely covered by consumer warranties."
But to placate corn farmers, the Agriculture Department pledged $100 million in state grants to help fix vehicles that use higher blends of ethanol. That's more taxpayer money to fix the damage caused by taxpayer subsidies of ethanol.
The WSJ concludes: "Such is the corruption of corporate welfare, which continues for no reason other than that it already exists."
Read more: Dirty Rotten Ethanol Scoundrels – WSJ