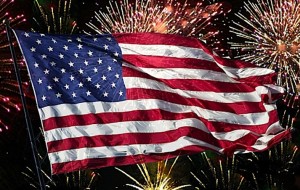 Red tape abounds during our red, white and blue Independence Day celebrations, especially the fireworks displays.
Not only do federal regulations govern the import, testing, shipping, sales and displays of firecrackers, Roman candles, bottle rockets, fountains, sparklers and all the rest, but bureaucrats consider fireworks to be a dangerous pollutant. The EPA's new ozone limits threaten to force communities to cancel the holiday extravaganzas.
Already, communities must ask the Environmental Protection Agency to grant an "exceptional event" waiver when smoke from a public fireworks display drifts near an air-quality monitoring station. Without the waiver, the community could be penalized for polluted air. But the in-the-works restrictions on ozone make it worse.
The current rules say only 75 parts per billion of ozone are permitted; that's being lowered to 65 or 70. Imagine the difficulty of finding and removing a handful of molecules mixed-in with a billion others.
Unsure whether they can get EPA waivers, the promoters may have to drop fireworks shows altogether, lest their town be hit with a loss of highway funds or other punishments for being a "non-attainment" area.
This is just part of the red tape that is messing with our holiday traditions. A spokeswoman for the fireworks industry calls the Obama-esque level of regulations "completely insane." Read about the rest of the holiday red tape here: This July 4, the rockets' red glare requires lots of red tape – Washington Times