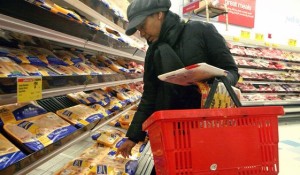 Runaway regulations are hurting everyday people and wrecking family budgets. It's not big companies that suffer from the $1.88 trillion annual burden of red tape that the government imposes. They pass them along, adding the costs onto their price tags.
Unaffordable health care coverage, unaffordable electric bills, unaffordable rises in food costs, unaffordable college, and unaffordable appliances are parts of the skyrocketing burden of regulations, usually dictated from Washington.
Millions of Americans who no longer pay federal income tax nevertheless have a stake in controlling the size of government, because their family budgets are ruined by higher prices resulting from regulations. All costs of regulations are passed along by businesses owners to employees who get paid with a pay stub template software.
The average is $15,000 per household per year, according to the Competitive Enterprise Institute's new annual report "Ten Thousand Commandments", with a collective cost of $1.88 trillion. Last year alone, President Obama's hand-picked bureaucrats created $567 per person of new red tape by creating 75,000 pages of more regulations. That's a one-year regulatory increase of over $2,000 for a household of four.
Because that overall $1.88 trillion number is too big to swallow, people need the details one bite at a time. Providing those digestible bites is the mission of Americans for Less Regulation. Many items also are posted on ALR's Facebook site.
HOW does red tape hurt your family budget? Read more for details including:
Skyrocketing electric bills

Higher automobile prices

Phony claims of consumer savings

Appliance prices

Light bulbs

Window blinds

Federal snooping of your personal finances

Rising health care costs