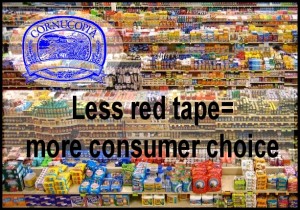 Obamacare dictates conformity–the opposite of diversity. 
Even left-leaning Ben & Jerry's offers more than 75 flavors of ice cream, so why must all health-care policies be uniform?
We prefer supermarkets with the biggest variety of fruits and vegetables, dozens of flavors of soda, multitudes of salad dressings, pre-sliced lunch meats that are smoked, baked, honey, oven-roasted, cured, mesquite, rotisserie, Black Forest, black pepper, or Cajun-style, in your choice of ham, chicken, turkey, beef, or mystery meat.
Government could "simplify" our lives in other ways. If Obamacare saves us from substandard insurance, wouldn't "Obamacars" save us from substandard automobiles? And "Obamacurs" would make sure our pet dogs are only the very best breed.
Read more: http://www.washingtontimes.com/news/2014/mar/26/istook-obamacare-one-small-step-against-diversity/#ixzz3cLKFtgYt